Merry Christmas Even and Happy 5th night of Hanukkah! It is during this time of year when we all wax nostalgic upon seeing cousins and old friends home from college. And considering my propensity to shift the subject of conversation to what my father calls "Les Grandes Topiques Musicales," I wax nostalgic about all the great music I heard for the first time this year.
Since working at NPR gave me access to a huge swath of this year's recorded output, I heard a lot more great albums this year than last. So in a spirit of inclusion, I have not just one but two best-of-2011 lists – one for vocal albums and one for instrumentals. As last year, the official downtown music rules apply. All of these albums don't fit super-comfortably into any one genre, and that's why they sounded different than most else I heard this year.
Today we'll start with the vocal list, counting down from number 10 to number 6.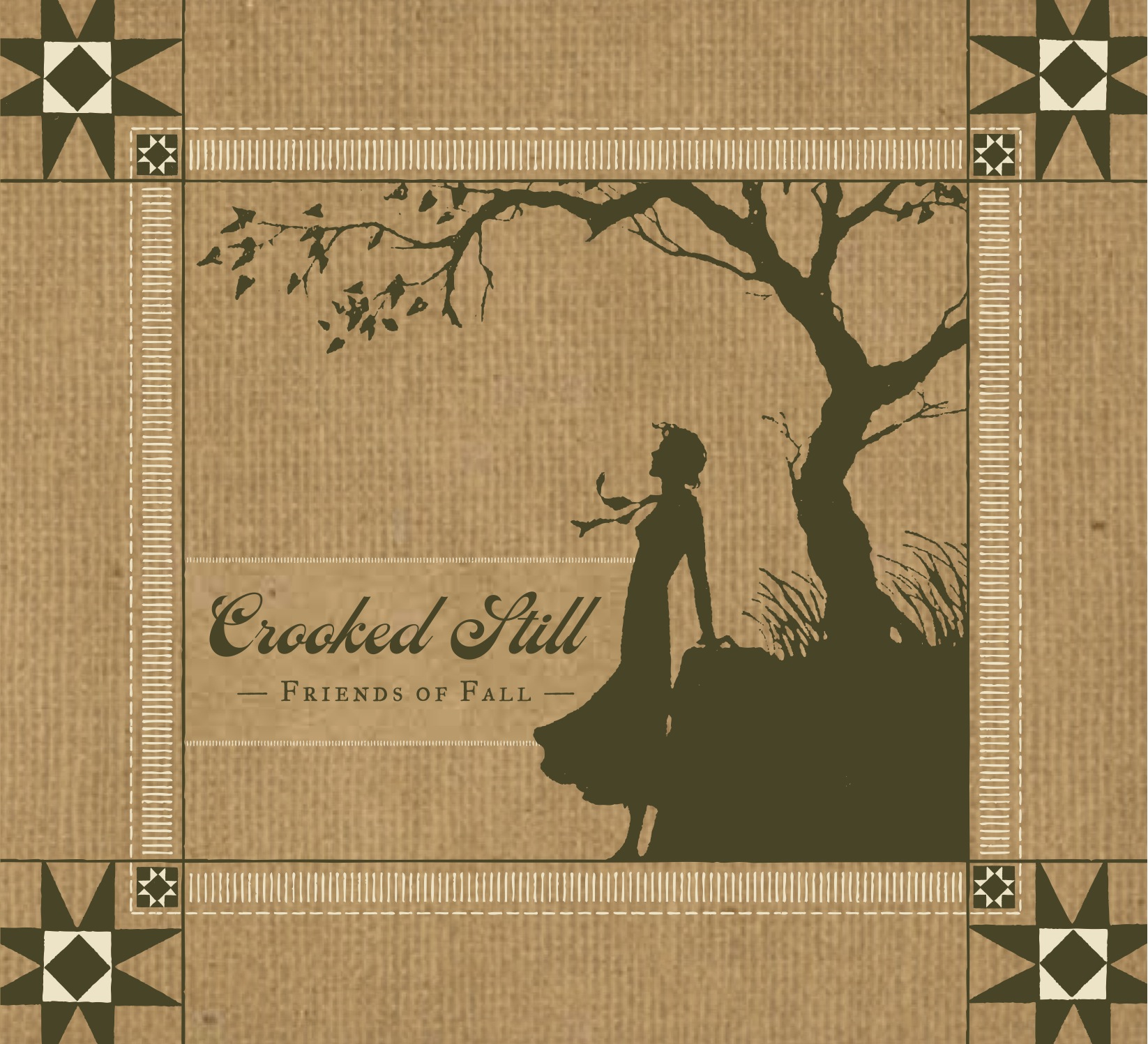 This quintet of Boston-based newgrass virtuosos has sadly just gone on hiatus (er'body's got other projects, like singer Aoife O'Donovan touring around with Yo-Yo Ma and Chris Thile), but not before they put together this valedictory EP. Each member took on the role of bandleader for a day, bringing in a new tune or a favorite cover. The results, at just under 23 minutes, show just how wide their concept of folk is.
There's a frisky cover of the Beatles' "We Can Work it Out," and a heartbreakingly spare one of Paul Simon's Bachian "American Tune." And then there are originals like banjoist Greg Liszt's (who has a Ph.D in Biology from MIT btw) "It'll End Too Soon," and singer O'Donovan's "The Peace of Wild Things" that meld pop chord progressions and poetic lyrics, while still rooted in the American Old Time style. But the highlight may be fiddler Brittany Haas' arrangement of the traditional "When Sorrows Encompass Me 'Round," a driving update that makes the tune as fresh as any of the originals. Lines fly between Haas and cellist Tristan Clarridge. Bassist Corey DiMario grounds the activity with a deep time-feel. And over top of it all, O'Donovan intones the tune with a quiet intensity, as if she is screaming through a whisper.
9. Becca Stevens Band – Weightless


Becca Stevens' "Weightless" opens with a gentle
pep talk of a title track
. "I know this is hard but by holding on you only make it harder," she sings. "So let go, embrace what you are." This broken, vulnerable character is a near-constant presence on the album, sometimes lamenting (
"No More"
), sometimes fighting (
"Canyon Dust"
). Combined with some choice covers, including a wonderful folksy reinvention of the Smiths'
"There Is A Light That Never Goes Out,"
, Stevens seems to have curated a typical set of confessional, singer-songwriter-y songs.
But what makes this album special is the "band" part. Stevens' assertive, passionate vocals are backed by an array of her exotic guitars (like the South American charango on the cover), Liam Robinson's accordion, and a rocking rhythm team of Chris Tordini on bass and Jordan Perlson on drums. The arrangements are rich and intricate, like the 3-part vocal canon on the title track. It's totally hip and worldly, an organically-grown fusion of folk, jazz, and pop. The energy and bounce of the Becca Stevens Band makes this a uniquely irresistible confession. You'll want to start it again the moment it ends.
8. Fleet Foxes – Helplessness Blues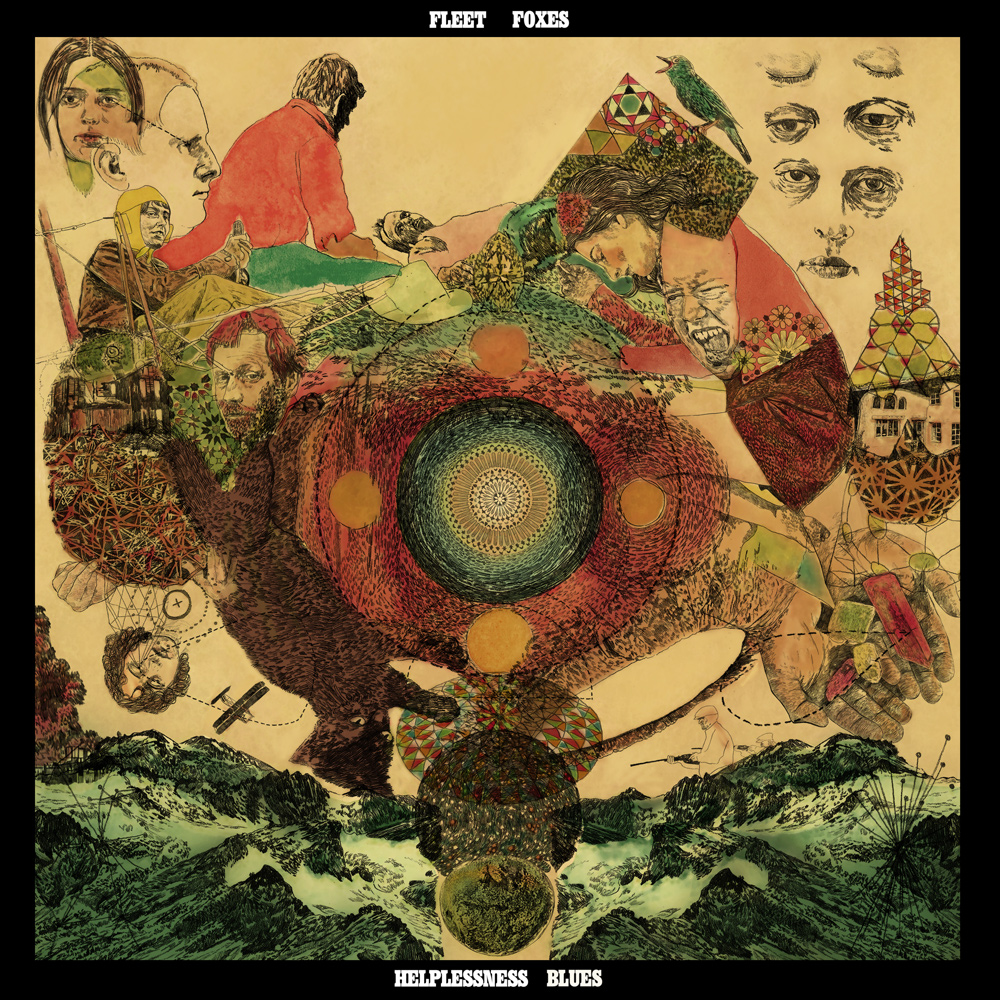 In an era where reinvention rules music, the greatest risk can be sticking with what you know. It's a risk that 2008's biggest breakout band Fleet Foxes took for their sophomore album and it has paid massive dividends. Their Blue Ridge-via-Seattle sound struck a major chord with digital world-weary fans, particularly in Great Britain, where their debut album went gold. But because of the Pitchfork-induced obsession with an indie band's schtick, another album of homey vocal harmonies may have landed with a thud among cognoscenti.
But Fleet Foxes proved that they were more than up to the challenge with the release of "Helplessness Blues." Instead of abandoning a core band sound and self-consciously experimenting with other forms, lead singer Robin Pecknold and co dove deeper into what they do best, finding new unexplored avenues within the well-hashed over realm of folk rock. Instead of relying on the wall-of-sound harmonies, Pecknold stepped closer to center stage, revealing new expressive shades of his voice. The band expanded simple songs into mini-symphonies with multiple sections, leading listeners through narratives rather than relying on hooks and images. And no band seemed to be more in step with the millennial generation zeitgeist of heading into an unforgiving world after a childhood in Lake Woebegone than the Fleet Foxes on the record's title track.
Pecknold's voice, direct-yet-mysterious lyrics, and the band's rich arrangements come together in full on "The Shrine/An Argument." A first person narrative of jilted love and yearning for peace, the song goes from burbling guitar arpeggios, to thrashing downstrumming, to an angelic a capella chorale, to a free-jazz freakout, ending with a series of plaintive string chords, revealing the many complicated emotions of the song's narrator. Pecknold is at his most affecting here, as his yelping, "Sunshine over me no matter what I do," is positively chill-inducing. "Helplessness Blues" is no rehash of their first album, but an even richer listening experience.
7. The Claudia Quintet + 1 – What is the Beautiful
Beat poetry accompanied by jazz has a much-maligned reputation. It seems terribly self-indulgent for someone to go up on a stage and say whatever and then some musicians play whatever and somehow insist that it's profoundly meaningful and if you don't get it, it's your own fault. There is a bit of truth to this stereotype, but what it really reveals is how hard it is to marry poetry - with its own internal rhythms and sounds - to music, which attempts to impose new rhythms and sounds on top of it. When it works though, it can be really special, like on pianist Fred Hersch's magnum opus jazz oratorio, Leaves of Grass, based on Walt Whitman's poetry.
Drummer John Hollenbeck and vocalist Kurt Elling were on that record, and the two have again teamed up with Mr. Hollenbeck's Claudia Quintet (the + 1 being pianist Matt Mitchell) for another successful marriage of poetry and jazz, featuring the work of the under-known Beat forerunner Kenneth Patchen. Elling's garrulous spoken-word baritone shares the vocal duties with the wistful falsetto of Theo Bleckmann. Unavailable for a recording session with the rest of the band, Mr. Elling recorded his readings separately, and Hollenbeck then composed music around it, dressing the alternating jocular and poignant words in lush textures of accordion and bowed vibraphone. Bleckmann performs a more tradition role, singing Hollenbeck's musical settings of Patchen's poetry with pinpoint intonation and aching understatement - the setting of "The Snow is Deep on the Ground" feels so natural as to suggest an otherworldly collaboration between the living composer and deceased poet.
The album's title track features Elling spilling incantations, telling the band to "Pause./And begin again." As the members of band spin layers of lines around Elling, he intones lines of simple idealism:
It would take little to be free.
That no man hate another man,
Because he is black;
Because he is yellow;
Because he is white;
The music here is simple, yet unfamiliar. It perks up your attention, but forces you to concentrate on the clear words, making them hit home in new, powerful way.
6. Wilco – The Whole Love
It's weird that America's consistently-best live rock band is so inscrutable when it heads into the studio. Wilco's art music experimentalists one day, Stax Records nostalgists the next. In their live shows, they somehow make it all work together, but have yet to translate that experience to the studio.
Until now.
At the moment the torrid groove and burbling distortion kick in at the top of "Art of Almost," you know "The Whole Love" isn't a nice little Dad Rock record. The song is all wall of sound and cryptic lyrics, the most "out" Wilco has gone since "Less Than You Think" on 2004's "A Ghost is Born." Even more straight-ahead songs, like the following track "I Might," are filled with edgy and unpredictable sonic touches, creating a sense of nervous vitality.
The album's capstone is the gorgeously languorous final track, "One Sunday Morning." It's a 12-minute meditation on the complicated relationship of a father and son, punctuated by Mikael Jorgenson's liquid piano and a luminous glockenspiel hook. It's that kind of miraculous song that speaks to the darkest parts of the soul and yet seems to pass in an instant.
"The Whole Love" may not be an epoch-defining record like "Yankee Hotel Foxtrot," but it certainly is the first of theirs to encapsulate the whole Wilco.